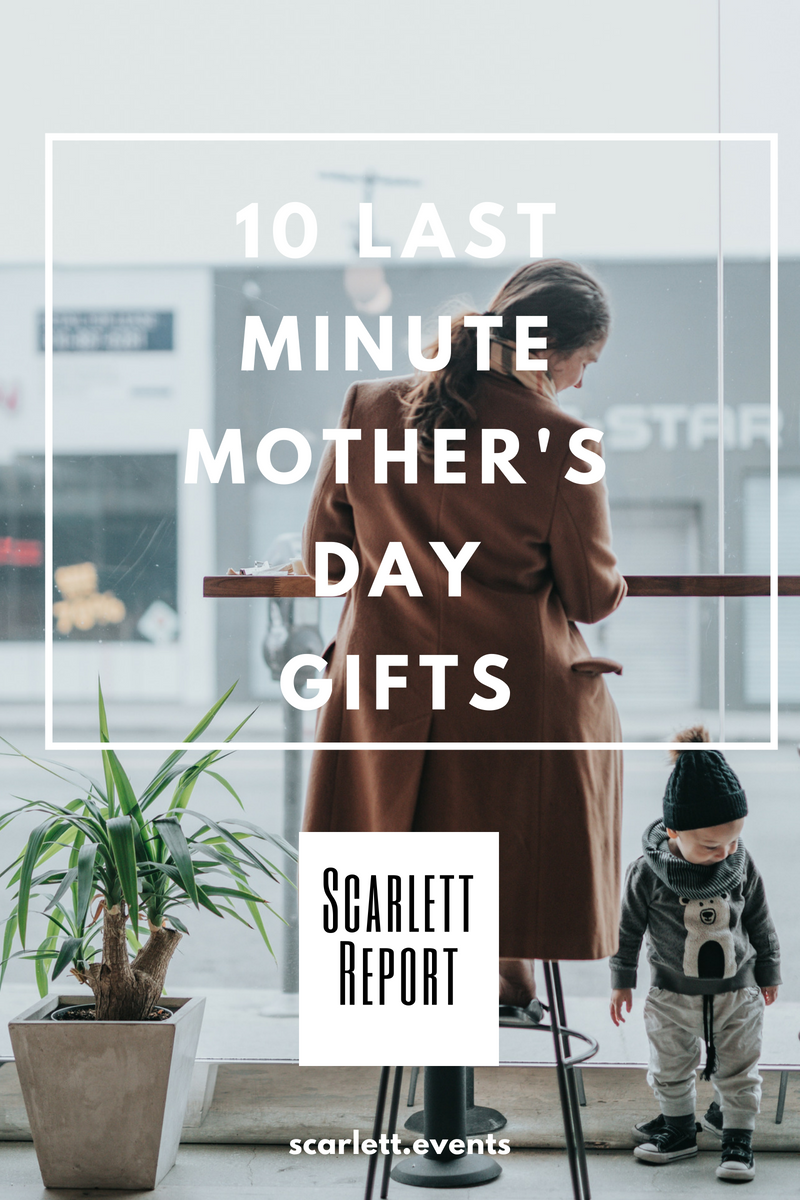 It's often extremely difficult to select a Mother's Day gift for one of the most important women in your life on Mother's Day. I'm huge on thoughtful gift giving that is tailored specifically to the person I am giving the gift to. Giving a Mother's Day gift can be particularly tricky, because what do you give the woman who has everything? Here are ten gifts that are sure to impress (you should also be able to find/order these pretty quickly and easily):
Gift List
1. Spa Package – massage, facial, mani/pedi whatever you can think of to make your mom feel pampered.
2. Neiman Marcus Gift Card – This can be emailed directly to mom!
3. Afternoon Tea – I love, love, LOVE afternoon tea – this is my absolute favorite thing to do with my mom. Stay tuned for next Thursday's blog post.
4. Wine Box Subscription – Does your mom love her wine? What better way to help her wine down than a wine box subscription? Check this one out Wine Down Box.
5. Yoga Classes – What better way to help mom stay fit AND relax than treating her to yoga classes on a continuous basis. A few months worth of paid yoga classes, compliments of her daughter.
6. Restaurant Gift Card – pretty self explanatory, just make sure it's a gift card to a restaurant she LOVES!
7. Potted Plants – A lovely potted plant goes a long way, select something like a stunning orchid.
8. Earrings – A pair of stud diamond earrings are classic, chic, and simple and go a long way! You can never go wrong with jewelry.
9. Perfume – Who doesn't love an amazing scent? You can easily pick this one up from Nordstrom and it smells phenomenal Portrait of a Lady. You can never go wrong with perfume.
10. Floral Arrangements – Of course you can always send mom a floral arrangement on Mother's Day. The Bouqs Co. has taken a modern, sustainable, and eco- friendly approach to sending and receiving flowers. They're sure to impress mom!
I hope this list was helpful! I'd love to know what you did for your mom this Mother's Day. Or if you have any suggestions in terms of something I should add to next year's list! Happy Mother's Day to all you awesome moms and most importantly to the MOST awesome mom to ever exist, mine. I don't have any little ones of my own just yet, but I only hope to be half the mom/woman my mom is to me to my little ones one day. I Love you mom. Thanks for reading guys!
xoxo,